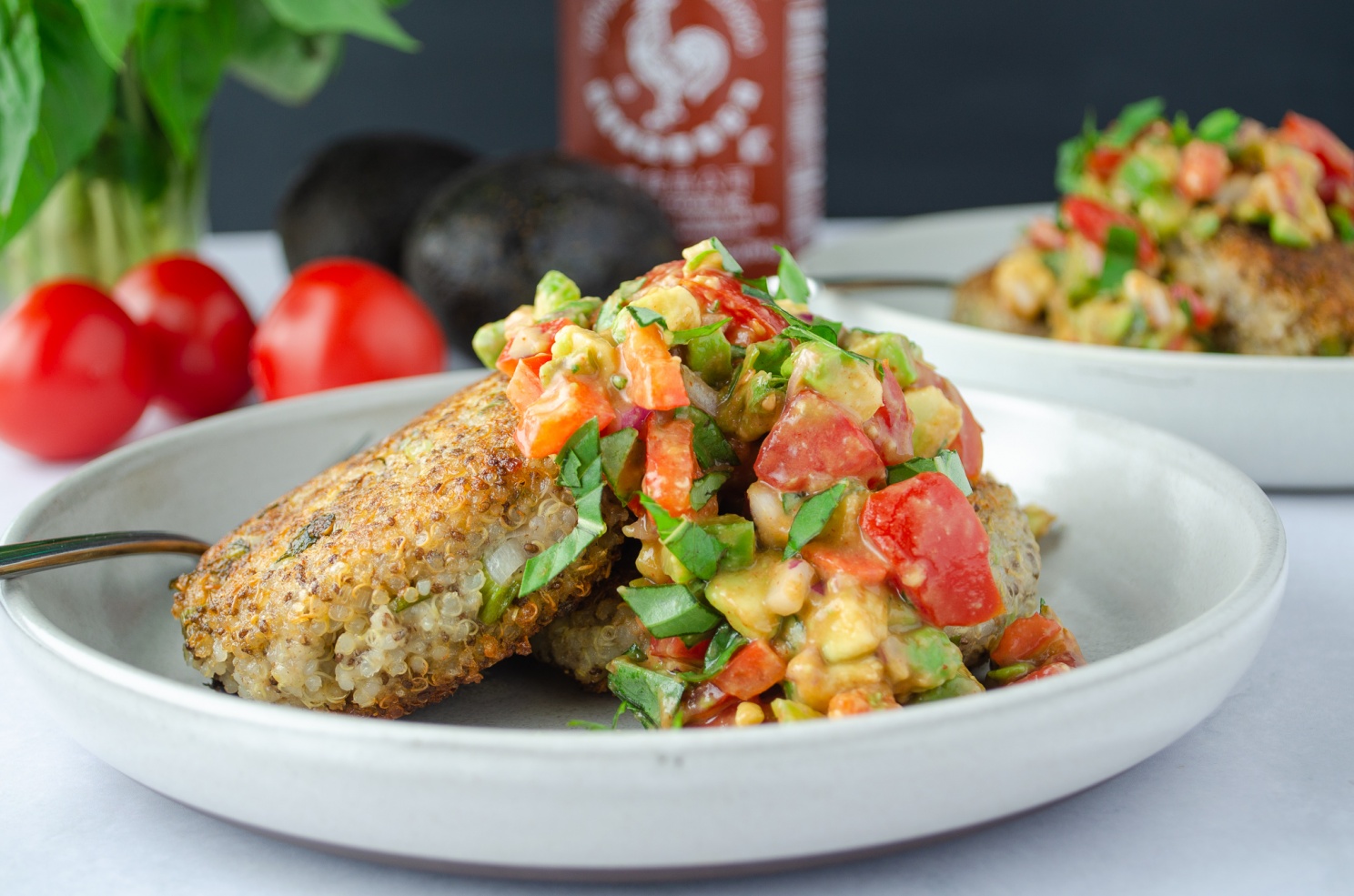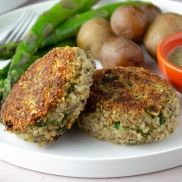 Quinoa Cakes
Recipe Notes
Ingredients
1/4

cup

chia seeds

4

cups

(1/2 recipe) cooked quinoa from A Pot of Quinoa

1

cup

dry breadcrumbs

2 to 4

scallions,

thinly sliced (about 1/2 cup)

1

tablespoon

Spices,

optional (see below)

1/4

cup

Chopped Fresh Herbs,

optional

Salt and ground black pepper

1/4

cup

olive oil
Suggested Spices
1

tablespoon

curry powder

1

tablespoon

cumin (use cilantro for the Herb and serve with Fruit Salsa made with tomato, avocado, cilantro, and lime)
Instructions
Mix chia with 1 3/4 cups water until it thickens to milkshake consistency, about 5 minutes. Place cooked quinoa in a large bowl; add chia, breadcrumbs, scallions, optional Spices and Herbs, and 1/2 teaspoon each salt and pepper; mix to combine. Form into 8 patties.

Meanwhile, heat 3 tablespoons of oil in a large skillet. When oil starts to shimmer, add cakes and cook, turning once, until golden brown on both sides, 6 to 7 minutes total, drizzling in remaining tablespoon of oil once they're turned to ensure cakes form an impressive crust on the remaining side. Serve immediately with a pan sauce (see Mustard Cream Sauce below), salsa, pesto, or any dressing!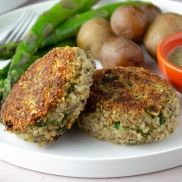 Mustard Cream Sauce
Recipe Notes
Ingredients
1 1/2

cups

vegetable broth

1/2

plant-based creamer such as oat

1/4

cup

whole-grain mustard

1

tablespoon

plant-based butter
Instructions
While the Quinoa Cakes cook, mix broth, creamer, and mustard. Remove cakes from the skillet, increase heat to high, and add broth mixture. Boil liquid until reduced by half and is a thin sauce consistency, about 5 minutes. Add butter and swirl around until it melts. Spoon sauce over cakes and serve.