I live in New York City with my husband, Andy, and our two young kids, Dash and Nova. Nearly a decade ago Andy and I learned that the biggest step we could take to reduce our carbon footprint was to eat less meat and dairy. We decided that even if it felt like a drop in the bucket, we were going to align our meals with our hopes for the future. We started with Meatless Mondays, but the change felt so good we quickly moved to several days a week and ultimately to eating meat and dairy only occasionally—which we call "vaguean" or vaguely vegan.
But it wasn't enough. When our daughter was born in July 2019, my climate change anxiety skyrocketed.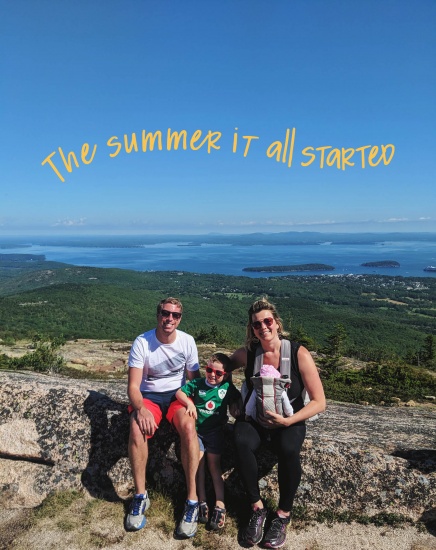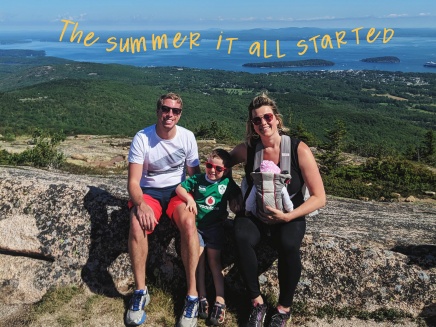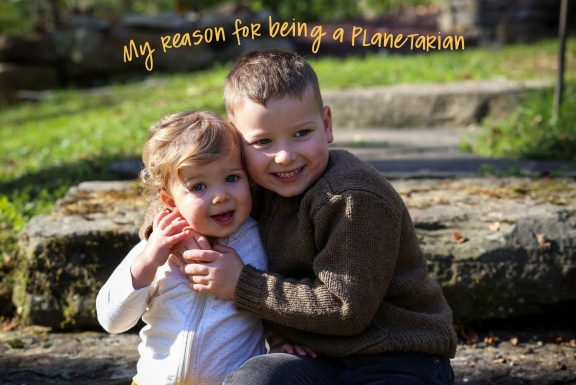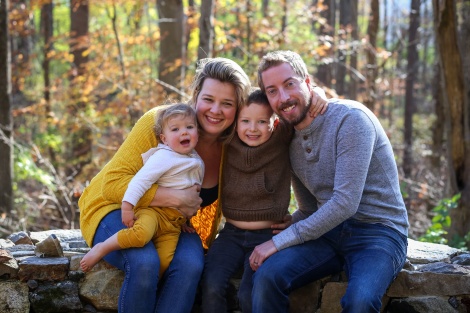 What kind of future awaits our children and grandchildren? What will life on earth look like? I knew that there would be no peace for me without larger action. Bringing my passion for purpose and food together, I created Planetarian Life, a new category a lifestyle for people who are changing the way they eat for the good of the planet. My mission is to make it easy for everyone, from committed vegan to curious omnivore, to cook nourishing meals that are simple, sustainable, and delicious.
When sharing my vision for Planetarian Life, I found so many people who want to live and eat this way, but are struggling to change lifelong habits or to convince their families that beans are as tasty as beef. It takes a rewiring of the culinary brain to start seeing ingredients differently and to embrace new ways of shopping, cooking, and eating. To make it easier, we created the Life-Changing, Earth Saving Capsule Kitchen: a collection of mix-and-match essentials, techniques, bases, and formulas to use weekly and change seasonally that will free you from strict recipe adherence and make plant-rich cooking second nature.
My
incredible mom

, Pam Anderson, and I are working together to create Planetarian recipes.
She brings decades of professional culinary experience and the "freedom from recipes" philosophy of her New York Times best-selling cookbook, How To Cook Without A Book. I bring more than a decade of passionate community organizing and innovative communications and fundraising, as well as a decade of plant-based home-cooking. Together we make mouth-watering magic in the kitchen that helps save you time, energy, money – and the earth! Whatever your motivation for eating more plants, we hope you'll join us on this journey to a more Planetarian Life.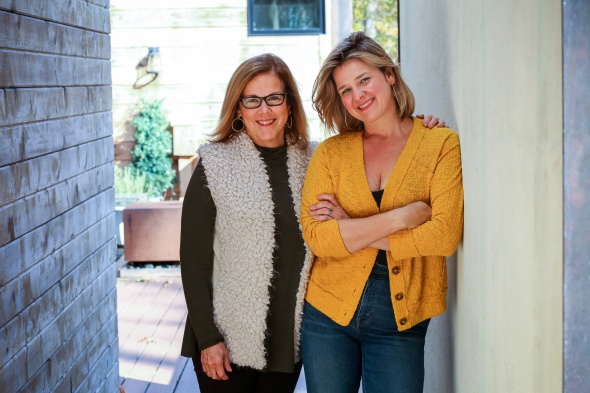 We believe that climate change is a real threat, and that there is something ordinary people can do to turn back the tide. The single biggest thing each person can do to reduce carbon emissions is to reduce the amount of meat and dairy they consume. That's the biggest thing we can do – three meals a day. Bigger even than driving a hybrid car or turning off the lights.
So often the little actions we take seem pointless. A drop in the bucket. But every time we make a Planetarian choice—like choosing the veggie sandwich at the deli counter—our little actions add up to big changes. Because our choices multiply, sending a message to the deli, to the friend standing in line with us, and ultimately to corporations, media, and public policy makers. Never doubt the power of one person to change things, because of course that is the only way things ever change—when, one by one, people turn and walk a different way. That's what we believe.
We're not naïve. We know that our food system is massively broken and that healing it is complicated. We know that some fruits, nuts, and vegetables, when industrially farmed, can deplete the earth's resources. Avocadoes and almonds stress the water supply, soy production can be rife with chemicals and leave its own carbon footprint. No choice is perfect. We simply come back to that one truth: eating less meat and dairy is the single most effective thing we can do. How we do that matters, which is why we have to pay attention to where our food is coming from and how it was grown. But if we make that one choice and keep making it, we will in fact make an enormous impact—for good.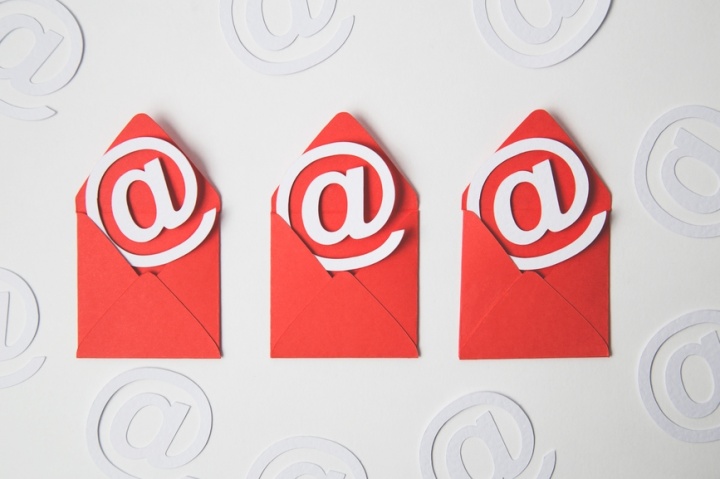 We'd love to
hear from
you

!

Do you have feedback on a recipe? A success story to share? An idea for how we can reach more people? Perhaps there's a struggle you're experiencing with the Planetarian Life. Or maybe you have a favorite recipe you'd like us to make Planetarian. The lines are open and we are ready to receive your questions, suggestions, and thoughts!