I'm two weeks into Zero Waste Academy, a four-week, nine-module course hosted by New York City's Sanitation Foundation. I never thought I would be so interested in trash, but the content is absolutely fascinating. Learning about the current waste landscape—from commercial waste and food waste to the circular economy, I look forward to each class.
Here's the challenge: Once you start noticing waste in a new way, you can't unsee it. And once you know the staggering numbers, you can't help but want to do more.
Did you know…
According to the EPA, the United States generates 292.4 trillion pounds of trash per year.
That works out to 4.9 pounds of trash per person per day – up 182% since 1960.
Through recycling and composting, approximately 75% of our waste can be diverted from landfills. Only 33% actually is— a 43% gap.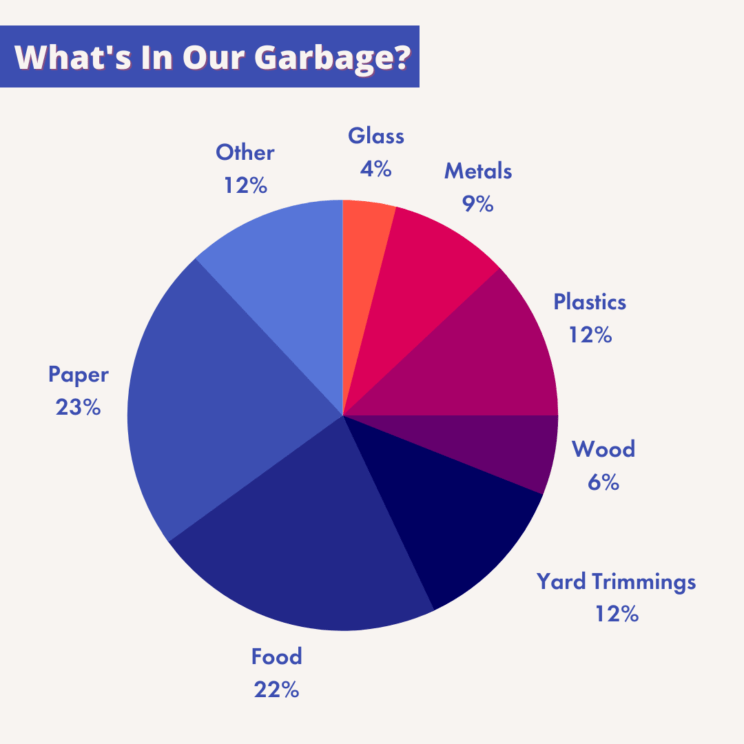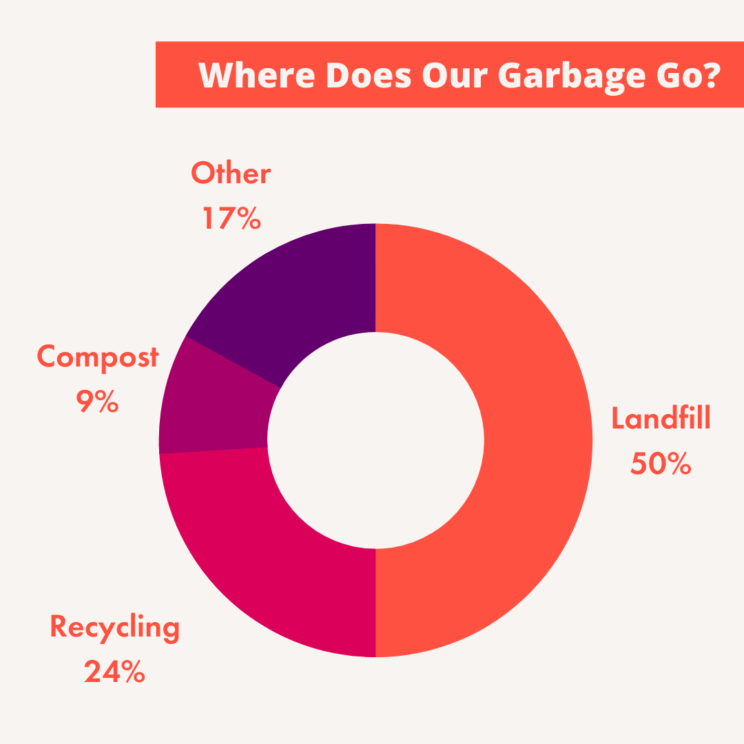 These three statistics tell a simple story: we make too much unnecessary waste which ends up in a landfill. Not enough is done (by waste management companies, by state and local governments, by us) to divert our waste to its proper place: recycling and composting.
This week, assess what's going into your garbage can.
Really investigate what can be recycled and what can't. It varies by state.
Check out how much food is going into your bin and consider composting.
Find ways to reduce what lands in your trash and ultimately the landfill.
This is a great act of service for Earth—and us. We're connected.